This page is a non-commercial labor-of-love and is in no way associated with any business firm.
All I know about the resp. artist's / label's musical output is shown on this page. To purchase out-of-print records I recommend an ebay, gemm or google search. And - sorry for that - I have not the time to answer any e-mails asking me about further information, let alone duplicating out-of-print recordings I happen to own.

Stefan Wirz www.wirz.de

Front cover of new CD: 'STEVE MANN: Alive and Pickin''

1. Ash Grove Announcer 0:04
2. Jelly Roll (C. Williams) 2:12
3. If You Live (M. Allison) 2:03
4. Soldier's Drill (G. Davis) 1:58
5. Elephant Song (S. Mann) 2:29
6. Amazing Gospel Tune (S. Mann) 2:51
7. Charlie James (M. Lipscomb) 2:34
8. Rag Mama (PD, arr. S. Mann) 1:51
9. East Colorado (J. Hurt) 2:13
10. Two Nineteen Train (M. Desdoumes) 3:40 (+ Janis Joplin, voc)
11. Trouble in Mind (R. Jones) 3:40 (+ Janis Joplin, voc)
12. Winin' Boy Blues (F. Morton) 3:25 (+ Janis Joplin, voc)
13. Here I Am Again (S. Mann) 2:16
14. Hasta Luego (S. Mann) 2:46
15. Mopper's Blues (W. Broonzy) 2:46
16. Holly (S. Mann) 3:27
17. Medley for David (PD, arr. S. Mann) 4:52
18. Prison Cell Blues (L. Jefferson) 2:16
19. Seven Foot Freakout (S. Mann) 0:18

2005
Imaginational Anthem

Max Ochs
- Imaginational Anthem (rec. July 23, 2004)
Brad Barr
- Bouba's Bounce (rec. Aug. 3, 2004)
Suni McGrath
- Train Z (rec. June 2004) *
Harris Newman
- Lake Shore Drive (Slight Return) (rec. June 2004)
Harry Taussig
- Dorian Sonata (rec. 1965)
Jack Rose
- White Mule III (rec. live Oct. 2004)
Steve Mann
- My Thoughts Began To Crystallize (rec. Sept. 2004)
Glenn Jones
- The Little Dog's Day (rec. Sept. 2004)
Gyan Riley & Terry Riley
- La Cigale (The Locust) (rec. live Jan. 23, 2004)
Bern Nix
- Low Barometer (rec. June 26, 2004)
Bob Hadley
- Celtic Reverie (rec. July 2004)
Janet Smith & Steve Mann
- Daemon Lover Variations (rec. Sept. 2004)
John Fahey
- O'Holy Night (from 1991 album)
Kaki King
- Night After Sidewalk (from 2003 album)
Sandy Bull
- Untitled (rec. ca. 1996)
Max Ochs
- Imaginational Anthem (rec. Jan. 29, 1969)



Near Mint NM 0531
Guitar.com: Was there ever anyone that blew you away the first time you heard them?

Jorma Kaukonen: There was a guy I met, in 1963 named Steve Mann, from L.A. He played the 12-string guitar on Sonny and Cher's "I Got You Babe", worked with Mac Rebennack [Dr. John], and did a lot of sort of silly pop stuff. But he was a really brilliant fingerstyle guitarist. He would do really complex versions of Ray Charles songs like "Drown In My Own Tears" with all the big band changes, cool stuff.

Tristram Lozaw: Surrealistic pillow talk - Jorma Kaukonen's wide world of music
read whole guitar.com article
sound clips
LoFi
streaming
RealAudio
HiFi
MP3
from album:
- Holly

[ KB]

[ KB]

"Elephant Songs & Cow Cow
Blues".- Blue Goose 2024
- Cow Cow Blues

[ KB]

[ KB]
- If You Live

[ KB]

[ KB]
- Whirling Derwish

[ KB]

[ KB]
- Monkey Puzzle

[ KB]

[ KB]
- Hard Luck Man

[ KB]

[ KB]
- Jellyroll

[ KB]

[ KB]
- Drown In My Own Tears

[ KB]

[ KB]

"Live at the Ash Grove".-
Half Blind's Choice HBC-001
- Pallet On The Floor

[ KB]

[ KB]
- Another Man Done Gone

[ KB]

[ KB]
- She Caught The Katy

[ KB]

[ KB]

"Straight Life".-
Custom Fidelity CFS-1675
- 99 Year Blues

[ KB]

[ KB]
- Circles Under Squares (Ulz/Mann)

[499 KB]

[1.2 MB]

Ivan Ulz: "Ivan The Ice Cream
Man".- Stanyan 10012

Steve Mann does not
play on this record!

- I Am Beginning To Find My Way
(Ulz/Mann)

[471 KB]

[1.1 MB]

LoFi = streaming RealAudio 8 KHz 16 bit mono HiFi = MP3 44,1 KHz 16 bit stereo (where available)

"... Now I ain't no sound engineer, no sound engineer's son,
but I can create a little sound clip 'til the sound engineer comes ..."
So if there's anything to improve, don't hesitate to let me know !
Steve Mann
"Elephant Songs & Cow Cow Blues"
Blue Goose 2024
1978
side 1
side 2
1
Holly [real audio]
(Mann) 3:10 [Jerry S. Faigin's guitar lesson]
1
Gospel Tune
(Mann) 2:38
2
The Letter
(Rebennack) 2:07
2
Let's Go Get Stoned
(Charles) 2:15
3
Cow Cow Blues [real audio]
(Davenport) 1:28
3
Whirling Derwish [real audio]
(P.D.) 1:13
4
Brother Can You Spare A Dime
(Harburg & Gorney) 1:30
4
Sporting Life Blues
(Mann) 2:55
5
Charley James
(Lipscomb) 2:10
5
Elephant Song
(Mann) 2:10
6
Love Henry
(P.D. arr. Mann) 4:30
6
Monkey Puzzle [real audio]
(Lateef) 1:34
7
If You Live [real audio]
(Mose Allison) 1:56
7
Hard Luck Man [real audio]
(Mann) 3:45
[= "Arkansas Hard Luck" by Lonnie Glosson, rec. 1920/30s (Conq. 8732), re-rel. 1996 on Yazoo 2018 "The Roots of Rap"
="Talkin' Hard Luck", rec. 1960 by John Cohen (voc, g), rel. 1964 (re-rel. 1978) on "Tom Paley, Mike Seeger and John Cohen sing New Lost City Ramblers", Folkways FA 2494]
8
Soldier's Drill
(Davis) 1:13
8
Jellyroll [real audio]
(C. Williams) 2:03
9
Make Me A Pallet On The Floor
(P.D. arr. Mann) 2:31
20:58
18:55
musicians
Steve Mann (vocal, guitar) [recorded 19??]
notes
Produced by Nick Perls
Recorded by Stefan Grossman & Nick Perls
Cover & back illustration: Robert Burger

Blue Goose Records
A Div. of Yellow Bee Productions. Inc.
245 Waverly Place, New York, N.Y. 10014
[Company no longer in business !!!!]

SEND FOR A FREE CATALOG
ALL BLUE GOOSE LP's AVAILABLE
BY WRITING TO BLUE GOOSE RECORDS.

® © Yellow Bee Productions, Inc. 1978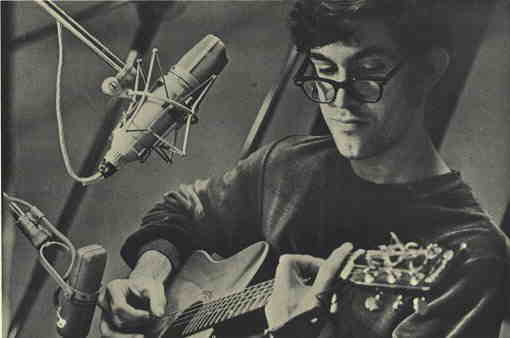 "Steve Mann
Live at the Ash Grove"
Half Blind's Choice HBC-001
500 copies pressed

side 1
side 2
1
99 Year Blues
[Prison Cell Blues]
(Jefferson) 2:38
1
Titanic
[= God Moves On The Water]
(W. Johnson) 4:11
2
Drown In My Own Tears [real audio]
(H. Glover) 5:30
2
Parchmen Farm
[Parchman Farm]
(Allison) 4:55
3
Pallet On The Floor [real audio]
(trad.) 3:23
3
4
Buddy Brown's Blues
[98 Degree Blues]
(T. Alexander) 2:43
4
Green Green Rocky Road
([trad. /] L. Chandler / B. Kaufman) 5:17
5
Walking Blues
(R. Johnson) 6:04
6
Another Man Done Gone
[real audio]
(trad.) 2:55
23:13
19:20
musicians
Steve Mann (vocal, guitar) recorded live (1967)
notes
This album contains ten examples of the guitar artistry of a living legend; a musician who has not played before an audience for almost a decade, but whose name still inspires awe and reverence among guitarists all over the world. Steve Mann is regarded by many to be one of the finest blues singer guitarists of all time. This recording, taped in 1967 shortly before his departure from the public eye, captures him at his creative peak.
Steve differed from most of his contemporaries in that he tried to inject a jazz feeling into a basic folk-blues format. The term "folk music" implies certain musical factors such as the use of traditional diatonic harmony, three chord progressions, very few dissonances or chromaticisms, etc. Steve, however, did not stop there. He experimented with modern chords and even atonal passages on occasion. He was influenced by modern blues-oriented performers like Mose Allison and Lou Rawl[e]s as well as the more traditional bluesmen. One of his biggest influences was Ray Charles. The guitar work on Drown In My Own Tears is patterned after Charles' piano line from his own recording. At the same time, Steve never lost touch with the traditional nature of his music. He understood his idiom thoroughly and was equally at home playing a Mississippi Delta blues (Walking Blues), a traditional folk song (Pallet On The Floor) or a contemporary folk hit (Green Green Rocky Road). His guitar work, always stunning, is especially brilliant on this last number.
Because Steve was best known for his instrumental virtuosity, it is easy to overlook the fact that he was also an outstanding vocalist. Even though his music was largely based on rural southern blues, Steve never tried to sound like a rural Southerner. A city boy, Steve did not pretend to be anything else. Rather than try to imitate a basically foreign tradition, he drew upon that tradition and adapted it to suit his own vocal style. The result is a synthesis of the rural and the urban, the deep South and the West Coast coupled with the kind of emotional intensity which distinguishes the true artist.
Steve was deeply involved with the San Francisco Rock experiments. He played with members of Jefferson Airplane and The Grateful Dead and recorded a thus far unreleased album with Janis Joplin. Jorma Kaukonen paid him a tribute on the first Hot Tuna album with a tune called Mann's Fate. Steve also worked with such notables as Frank Zappa, Taj Mahal, Mac Rebennack (Dr. John), Sonny and Cher, Dick Rosmini, Hoyt Axton, Barney Kessel, Howard Roberts, Van Dyke Parks, John Kay, Gene Page and many others. His own band, The City Lights, received rave reviews and critical acclaim before disbanding. His only previously released record, Straight Life (Custom Fidelity CFS 1675), is now out of print, but Blue Goose Records is preparing an album to be issued in the near future.
Steve's health gave way shortly after these recordings were made. He is now living in Marin County, California, where he is slowly regaining his strength. It is our hope that someday he will be well enough to resume his career.
Meanwhile, Half Blind's Choice is proud to present this fine recording as our first release.

Mike Perlowin


(Mike Perlowin, a fine guitarist in his own right, is a former student of Steve's.)

---

The original recording was made 1/2-track mono in both directions using a direct feed from the house P.A. system. One side was not as marred by peak clipping and saturation as the other. The original was dubbed using an AG-440B with the playback head azimuth adjusted to match the recording as nearly as possible. The result was extensively equalized during both the dubbing process and cutting the master disc. When a choice needed to be made between a pleasing overall sound and clarity of articulation during instrumental passages, the decision favored clarity. J. L.

---

CREDITS: photos, Dick ROSMINI; notes and research, Mike PERLOWIN; cover design, Michel COLLEY; graphics supervision, Mike INTRATOR; engineering and production manager, John LYON; production supervision, Rick SMITH. We gratefully acknowledge the following people who provided material and spiritual support for this project: Debbie MANN, Richard GATES, William SMITH, Steve GUY, John MacFARLAND, John HARMER, Laurie PERLOWIN, John FORSHA.

pacific perceptions inc., Publishers of Stonecloud and G. Sack Press
Half-Blind's Choice is a division of Pacific Perceptions Inc.
For Information, write us at Box 2762-D, Pasadena, California 91105
[Company no longer in business !!!!]

Copyright © 1975 by Pacific Perception Inc.

thanks to Deborah Geddes for first informing me about the existence of that record
and to Mike Perlowin for his support and a deeper insight into the making of that record

reviews

Musician's News December 1976, Page 22

STEVE MANN Live At The Ash Grove (Half Blind's Choice, P.O. Box [...], Pasadena, Ca. 91105)

Steve Mann is a living legend among blues enthusiasts in Southern California. He quit playing around 1967 but those who heard him never forgot. Rick Smith assembled this recording with his own finances as a labor of love and has provided the history of the blues with a treasured document. Steve Mann's nearly transcendental qualities are quite evident in this superb set that runs from Robert Johnson's "Walking Blues" to Mose Allison's "Parchmen Farm" (segued into a beautiful "Jazz Editions") and "Drown in My Own Tears" patterned after Ray Charles' piano line from his own recording. The original monaural 1/2 track tape of the concert has been preserved as good as possible but the overall sound is only fair. The clarity of the guitar, however, is more than adequate to appreciate Mann's skill.
You have only to listen to the work once to know that human tragedy, a portrait of experience, is much of Mann's theme. Equally tragic is the small circle, who still appreciate this musician's work.
It should grow.

by Stephen M. H. Braitman

Guitar Player March 1977, Volume 11, Number 3

Steve Mann 'Live' At The Ash Grove. Half Blind's Choice (available for $5.00 from Pacific Perceptions, Inc. [...] Los Angeles, CA 90025), HBC-001. Of all the white blues artists to come out of the blues revival in the mid-Sixties Steve Mann would have to rank very near the top. Rather than take the "academic" approach, prevalent with so many of the college/student "blues interpreters", Mann seems to have genuinely absorbed the feeling of the idiom, more than merely the correct strums and bends. Stefan Grossman called him "one of the rnost exciting and dynamic guitar players I have ever met," and the cuts contained herein serve only to substantiate that claim; from the laid back simplicity of Mose Allison's "Parchman Farm" to the intricate fingerpicking of Blind Lemon's "99 Year Blues", all have an immediate quality seldom present even in 'live' sessions. The set is marred only by its rough sound quality, but for that matter some of Son House's earliest 78s (when and if they can be found) have a few hisses and clicks themselves. To date this is the only LP by Mann in print (pending a Blue Goose release), now that he, after years of hospitalization, has had to give up guitar playing.

??? [unreadable on the copy available]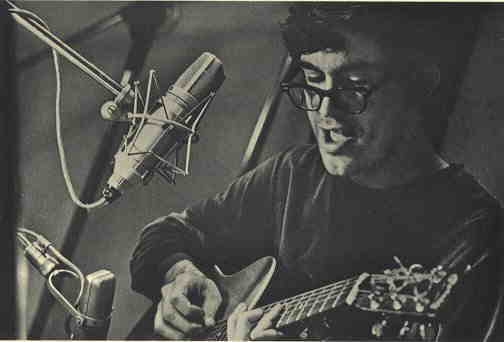 Steve Mann
"Straight Life"
Custom Fidelity Records CFS-1675
1967

side 1
side 2
1
Vietnam Blues
[voc, g, b, harm, dr]
(Steve Mann [?]) 2:55
1
The Elephant Song
[voc, g, b, harm, dr, response vocals]
(Steve Mann [!]) 3:23
2
Cocaine
[voc, g, b, harm]
(Steve Mann) 3:25
[trad. / Rev. Gary Davis]
2
She Caught The Katy [real audio]
[voc, g, harm]
(Steve Mann) 3:39
[trad. / Leroy Carr]
3
Highway 61
[voc, g, bj, b]
(Steve Mann) 3:25
[Mississippi Fred McDowell]
3
99 Year Blues [real audio]
[Prison Cell Blues]
[voc, 12-string g, b, harm]
(Steve Mann) 2:10
[Blind Lemon Jefferson]
4
44 Blues
[voc, 12-string g, b]
(Steve Mann) 3:13
[Little Brother Montgomery / Lee Green / Roosevelt Sykes]
4
Pallet [= Make Me A Pallet]
[voc, g]
(Steve Mann) 3:03
[trad.]
5
If You Live
[voc, g, b]
(Mose Allison) 2:21
5
Here I Am Again
[voc, g]
(Steve Mann [!]) 2:13
6
Driftin'
[voc, g, harm]
(Steve Mann) 4:16
[Charles Brown]
6
1912 Shipwreck Blues [="Titanic"]
[voc, g] [= God Moves On The Water]
(Steve Mann) 3:07
[trad.]
19:35
17:35
musicians
Steve Mann (vocals, 6- and 12-string guitar)
with Taj Mahal (harmonica and banjo), Dick Rosmini (electric bass), John Horton (drums)
notes
You might think that San Fernando, California is a funny place for a blues singer to come from. But this is 1967, not 1920, and a lot of things are changing.
Steve Mann started playing guitar in high school, and in rather short order, music took precedence over history and chemistry. This created some considerable friction between Steve and his family. They thaught that the Music Business was no place for a nice Jweish boy, but Steve left Valley State College and went off playing the guitar anyway.
About the Music Business they were probably right. It's a grim life for almost everybody in it, and the four years that followed were full of the usual stories that any musician can tell you if you catch him on a bad day. Rubber checks, no work, agent's promises that don't pan out, friend's promises that don't pan out, friends that don't pan out. It's a long list. Steve stuck it out anyway.
Some friends led him into the Los Angeles recording scene. Van Dyke Parks, Gene Page, Mack Rabinack [!], Sonny Bono; all used him on sessions. He played electric 12-string on the first Sonny and Cher hits, and made a little money. Bought himself some better instruments.
As time passed Steve became more involved with Negro music, the Blues, and began to write and sing as well as play. A lot of very knowledgeable critics say only Negroes can sing the Blues very well, white cats will never grasp the meaning, and you have to be a Texas sharecropper to sing Texas sharecropper songs.
Steve didn't pay much attention to this line of thought, so here we are with this Blues album. I can't say very much about it; you have to listen to it. If it were possible to speak about music accurately, you could write instead of singing and playing. I honestly believe that there are no lies on this record. The singing and playing are both completely sincere and straight ahead. To carry that thought a little further there is no shuck in these notes either.
I think you will like this record if you dig the Blues, but, if you don't like it after you have paid for it, that's tough, Baby; we got your bread, and that's really the Blues. Dick Rosmini
Photography and Design - Dick Rosmini
Engineering and Production Supervision - Dave Berkus

CUSTOM FIDELITY RECORDS are a product of the Custom Fidelity Company, Inc. 222 East Glenarm Street, Pasadena, California 91106
[Company no longer in business !!!!]

thanks to Derek Dickson for first informing me about the existence of that record:
"... the only record that was actually produced") and to Mike Perlowin for his support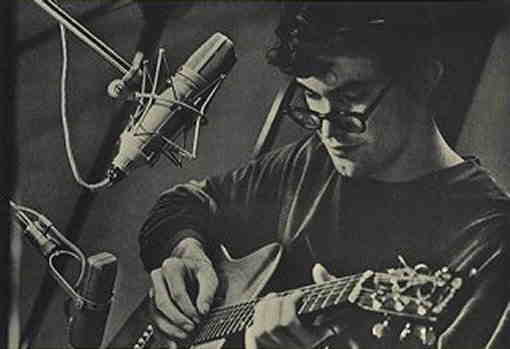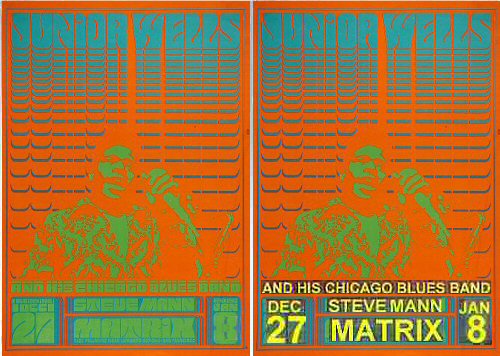 1966 Moscoso poster reads: JUNIOR WELLS AND HIS CHICAGO BLUES BAND STEVE MANN MATRIX 3138 FILLMORE NEAR LOMBARD 567-0118-SAN FRANCISCO BEGINNING DEC 27 ENDING JAN 8
[left: original scan, taken from eBay auction - right: painted over to clarify contents]

Records, on which Steve Mann plays as session guitarist:
(diverse other "Steve Manns" listed in discographies are - to my knowledge - different persons)
11/1962

Janis Joplin: Blow All My Blues Away 1962-1970 (4 CD set) not for sale !!!
San Jose Coffeeshop w/Jorma Kaukonen & Steve Mann:
7. Honky Tonk Angel
8. Empty Pillow On My Bed



196?

Aug '65

| | |
| --- | --- |
| Sonny & Cher: Look at us.- Atco SD 33-177 (US) + Atlantic 588034 (GB) | |

Sept '65

| | |
| --- | --- |
| Cher: All I really want to do.- Imperial 12292 + 9292 (US) + Liberty SLBY 3058 (GB) + Liberty SML 84051 (D) | |

Febr '68

Stefan Grossman

Stefan Grossman and Duck Baker
| | |
| --- | --- |
| play "Blues for the Mann" on their 1997 CD "Northern Skies, Southern Blues".-Acoustic Music Records 319.1128.2 (distributed by Rough Trade) ("My friend Steve Mann used to play a version of this instrumental...") | [order CD] |

Hot Tuna
| | |
| --- | --- |
| play the instrumental "Mann's Fate" on their first (1969) album ("Hot Tuna") | [info] |

| | |
| --- | --- |
| and 1984 on "Splashdown Two" | [order] |
Jorma Kaukonen
| | |
| --- | --- |
| plays "Mann's Fate" on his 1984 record "Magic" and "Magic II" | [info/order] |

| | |
| --- | --- |
| and on his Homespun video AG-JOR-AD3 "The Acoustic Guitar of Jorma Kaukonen: Blues, Rags & Originals, Vol. 3" (thanks for the information to Mike Rubin) and in concert | [info/order] |

according to "The Hot Tuna / Jorma Kaukonen Set Lists" Jorma Kaukonen played with Steve Mann at Yerba Buena Ave, San Francisco, CA on 04-02-1970

Police Dog Blues
"Slide" Instrumental
New Song (For The Morning)
I Know You Rider
Instrumental
How Long Blues
Walking Blues (Instrumental)
I Want You To Know

Anybody knows the whereabouts of those "Home Demos", let alone offer me a copy of them ?
Jack Casady (and Jorma Kaukonen)
| | |
| --- | --- |
| teach "Mann's Fate" on their Homespun video VD-CAS-EB01 "The Bass Guitar of Jack Casady" | [info/order] |
Jerry S. Faigin
Derek Dickson
on his Personal Information Site mentiones Steve Mann as one of his influences: "I met Steve Mann during this period [the sixties]; he was by far the best folk and blues player that I had heard at that time, he influenced many other guitarists of that period that went on to start a lot of famous bands. He was hanging around the Jefferson Airplane and the Grateful Dead and influenced both of those bands. Steve was also credited with improving Frank Zappa's humor. Dick Rosmini was Steve Mann's guitar teacher and he was very involved in the scene in the late 50's and 60's and was very influential behind the scenes."

In The Incredible History Of The Mothers By Frank Zappa
(Hit Parader No. 48, June 1969, pages 27, 38-29)
there's a (not too friendly) passage referring to Steve Mann: "Also, somewhere along the line, we hired Steve Mann, who is also one of the top blues guitarists on the West Coast. He wanted to play in the group but he couldn't make the changes and we got rid of him."

Dr. John (Malcolm 'Mac' Rebennack) in his 1994 biography "Under a Hoodoo Moon" reminisces about Steve Mann as follows:
| | |
| --- | --- |
| "Another kicks character in the celestial realm during these days was Steve "Lemon" Mann, the guitarist I'd first met in the Sonny and Cher days. He knew all kind of ancient folk licks, which he recycled in his session work and in his own music. He introduced me to Van Dyke Parks, Taj Mahal, Ruth Ann Friedman, and a lot of other people I really dig. Lemon was so spaced in some sessions that the whole guitar section would be facing one way and Lemon the other. You could just not believe the guy was actually going to pull it off and play. He was one of the first people I met who did LSD, heroin, and speed at the same time, but no matter what he was on Lemon could play the guitar to death. I'd used him on a number of sides with Mercury; he had been over the edge then, and got himself stuck in psych wards for long chunks of time. They'd only let him out to do sessions ..." | |

Jimmy Pagano and Richard Saslow



Out of Stefan Grossman's notes I (and others) (mis)understood that Steve Mann is no longer among the living, but Derek Dickson informed me [email 08/23/1998], that "Steve is not dead, but is in pretty bad shape".
Mike Perlowin informed me [email 10/28/1998], that he "spoke to him on the phone less than a month ago"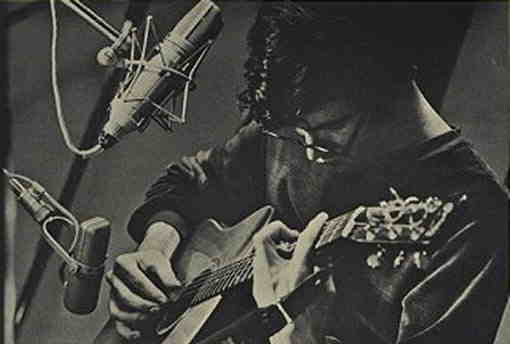 Pamela Polland and Steve Mann co-wrote
"Goin' Home Song"
Steve Gillette recorded on his 1967 LP
"Steve Gillette" (Vanguard VMD/VSD 79251)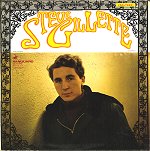 reissued as CD: Vanguard 79251-2



and on his 1979 Direct-To-Disk Mastered Recording LP "Alone...Direct"
Sierra Briar Records of Pasadena, CA. (SDD-1001)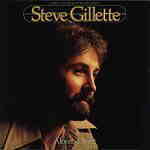 ---
Ivan Ulz and Steve Mann co-wrote two songs
"Circles Under Squares"

[real audio] (lyrics)
and
"I Am Beginning To Find My Way"

[real audio] (lyrics)
Ivan Ulz recorded on his 1970 LP
"Ivan The Ice Cream Man" (Stanyan 10012)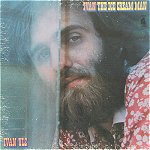 Ivan Ulz' website

"Circles Under Squares" has been covered by Rod McKuen
on his 1973 LP "Cycles" (Buddah BDS 5138)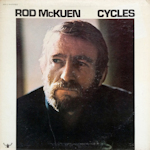 Other comments concerning Steve Mann
The false rumor of Steve Mann's death by OD in the 1960's began with a mistake in the liner notes on a Stephan Grossman album. I have known Steve Mann since the 1960's. Dr. John's (Mac Rebeneck) autobiography mentions Steve and gives Steve some of the credit he richly deserves. Although struggling with serious mental problems for as long as I have known him, Steve is one of the finest finger style guitar players of all time. Steve has accomplished much, inspired more and received little credit.
Steve did the arrangement for Sonny and Cher's "All I Really Want to Do is Be Friends With You" or what ever the title was. That hit made them what they are today. Sonny didn't want Steve's name to appear on the album after he knew he had a hit. Sonny Bono takes arranger credit on that tune on all but the first pressing of the album, where Steve Mann gets credit.
Jefferson Starship's [i.e. Hot Tuna's] cut "Mann's Fate" is a tribute/rip off of Steve's guitar style. Jorma and Jack visited Steve in Camarillo State Mental hospital and taped riffs they later copied in the studio. Here is a little anecdote that illustrates how talented and crazy Steve Mann really is: Steve's friend Susie Plotkin (Rubin) took Steve to the Topanga Canyon Banjo and Fiddle Contest many many years ago. Steve won the Banjo contest! On the drive home Susie said "Steve, I've known you almost my whole life and I never knew you played the banjo." To which Steve enigmatically replied, "Banjo?" He didn't even know he was playing a banjo. He knew it was some instrument in a somewhat familar tuning and one of the strings was in a a real easy place to fret around the back of the neck with his thumb, which he liked to do on guitar. "Banjo?", he replied again.
Steve and I were in my apartment a few years ago and he wanted to illustrate the difference in style between two guitarists versions of a song we were listening to. There was no guitar handy so he showed me on the piano. Bent note and all. I never heard anyone (with the possible exception of Skip James) bend notes on a piano before. I said, "Steve, I didn't know you played piano." He replied, "I don't, I just wanted to show you that one thing, that's all."
Regards,
Allen Gold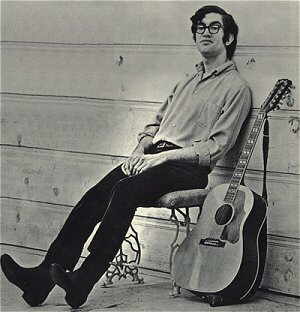 thanks to Eric Tor for drawing my attention to Ross Altman's
Steve Mann obituary at www.folkworks.org



Please feel free
to complete,
to correct
or to comment
my writings



=
Link to own page !!!